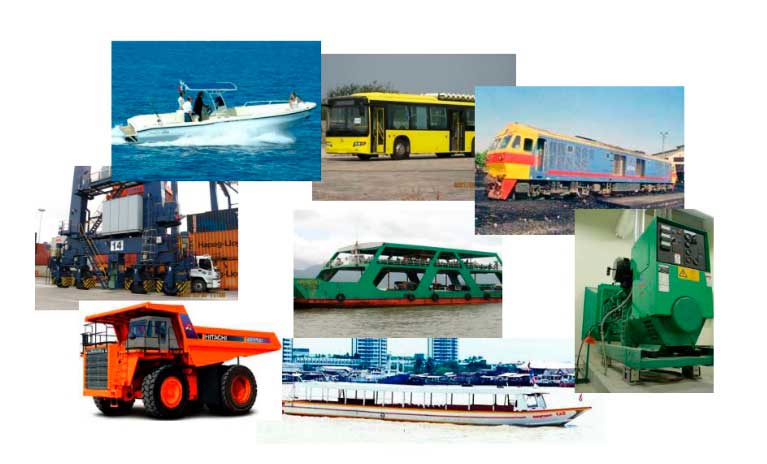 From the 2015 year of our working with Cummins trucks, Production Machines and Agricultures we are offering a full solution for EGR OFF, SCR/AdBlue/DEF removal on all Cummins ECU's .
Most common types of ECU family are: Cummins ISX, ISC, ISB, ISL, ISM with ECU models CM2350/A, CM2250, CM871, CM2150D/E. From 2022 year we are also offering full deletion on the new ECU Cummins CM2450. Here list of most common engines and ECU's installed:
Cummins engines use a combination of technologies to reduce emissions and meet strict regulatory requirements, including the use of AdBlue, a Diesel Particulate Filter (DPF), and an Exhaust Gas Recirculation (EGR) system.
AdBlue (SCR Delete / Selective Cataliytic Reduction, DEF Delete / Diesel Exhaust Fluid) is a fluid consisting of urea and deionized water that is injected into the exhaust system. When it is heated, it breaks down into ammonia and carbon dioxide. The ammonia reacts with the nitrogen oxide (NOx) in the exhaust gas and converts it into harmless nitrogen and water. This process is called selective catalytic reduction (SCR).
The DPF (DPF Delete / Diesel Particule Filter) is a device that traps and filters out soot and other particulate matter from the exhaust gases. This is achieved through a honeycomb structure made of ceramic or metal materials with tiny channels that trap the particles. Over time, the filter becomes clogged and needs to be regenerated, either passively or actively, to remove the accumulated particles. Passive regeneration occurs when the engine operates at a high enough temperature to burn off the soot, while active regeneration is initiated by the engine control system and involves injecting diesel fuel into the exhaust system to raise the temperature.
The EGR system reduces NOx emissions by recirculating a portion of the exhaust gases back into the engine's intake air.
Cummins classifies its engines into three groups according to displacement: Midrange (below 9L) Heavy Duty (10-15L) High Horse Power (19L and above)
Engine Families A Series B Series/ ISB/ QSB C8.3/ ISC/ QSC L10/ ISL/ QSL M11/ ISM/ QSM N Series ISX/ QSX K Series/ QSK QST30 QSV Natural Gas Engines Engine Nomenclature QS = Quantum System. Industrial engine Operates electrically; "off-highway." Examples: QSB, QSC, QSL, QSM, QSX, QSK, QSV IS = Interact System. Automotive, operates electrically; "on-highway." Example: ISB, ISC, ISL, ISM, ISX
Identify Cummins nomenclature & data plates location The Cummins engine nomenclature provides the data as illustrated in the graphics.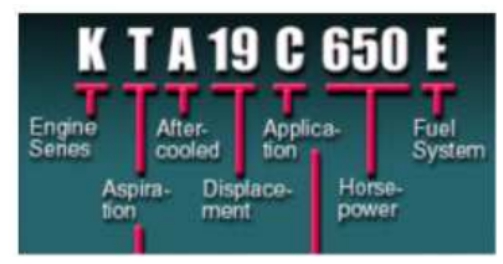 T- Turbocharged, TA- Turbocharged and aftercooled, Dispalcement (19) is listed in liters Application: A= Agricluture, C= Construction, F= Fire pump, G= Generator, L= Locomotive, M= Marine, R= Rail car, P= Industrial power unit
From year to year we are improving solutions on these ECU's and at this moment all emissions deleting is possible without any problems. Was tested and done more than 320 different models and software structures on these ECU's. Full deleting solutions are very hard and only some companies can offer really working files on these trucks and production machines.
Our solution is full deleting, all sensors are possible to disconnect, all deactivated on our software. All modifications we are doing in Winols manually, not any automatisation. Thanks to that you will have 100% working and many times checked files.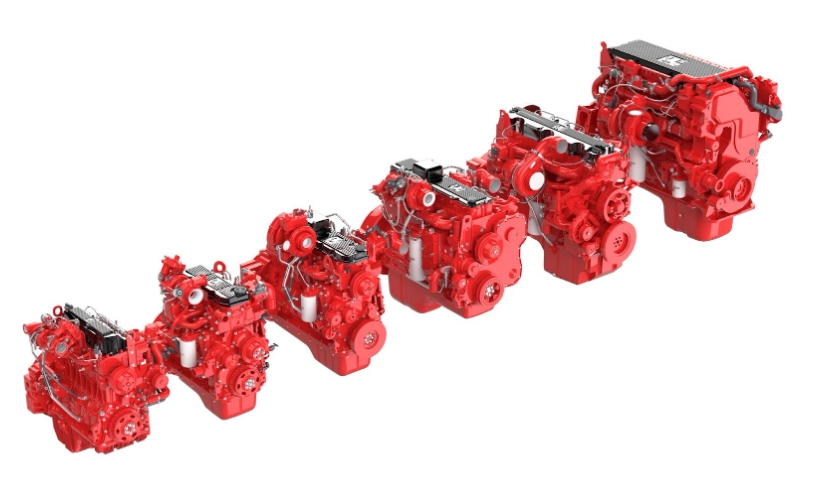 For most of these models ECU we can offer not only full AdBlue/DEF removal but also AdBlue/DEF quantity injection reduction of 50-70% for the economy of  consumption because of the high cost of AdBlue liquid.
Not correct to remove only DPF/DOC and keep the Adblue/DEF system working, requests like this will be ejected. You can't remove DPF/DOC without AdBlue/DEF removal. Please remember that NOX will see bad emissions and SCR will fault in the case of removing just DPF/DOC. But you can remove only Adblue/DEF and keep DPF/DOC.
For all these vehicles we are offering very good ECO tuning result Stage 1. Trucks were tested on the Dyno bench of our dealer's networks in different parts of the world.
And we can proudly say that on the same trucks, the reduction in fuel consumption reaches up to some liters per 100 km of distance. Tests were conducted on the same routes for trucks in the same conditions.
You can find these solutions on our file service platform https://fs.auto-remap.com/ in the list of Truck/Productions machines for brands you need